Centre for High Resolution Transmission Electron Microscopy
JEOL JEM 2100 LAB6 TEM
Analytical TEM
The JEM-2100 (LaB6) TEM is a multipurpose, analytical electron microscope, and provides solutions for a wide range of problems in the fields of materials sciences, nanosciences, and biological sciences. Imaging modes include high-resolution TEM (with a resolution of 230 pm) and scanning transmission electron microscopy (STEM). The JEM-2100 features a high-stability goniometer stage specifically tuned for high tilt tomographic applications. Analytical attachments include an energy dispersive spectrometer (EDS) and an electron energy loss spectrometer (EELS). These attachments used in combination with the STEM allows for imaging and chemical analysis down to the nanometer scale.
The JEM-2100 is housed in a purpose-built room that limits environmental variations (vibration, thermal, moisture and electrical interference).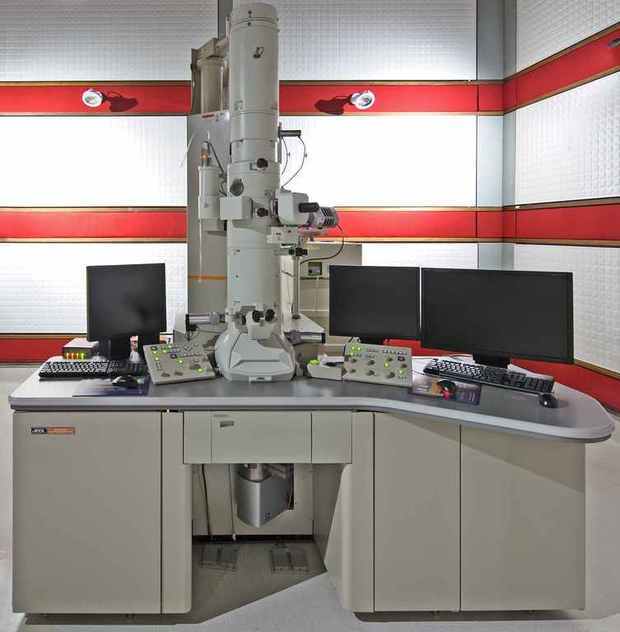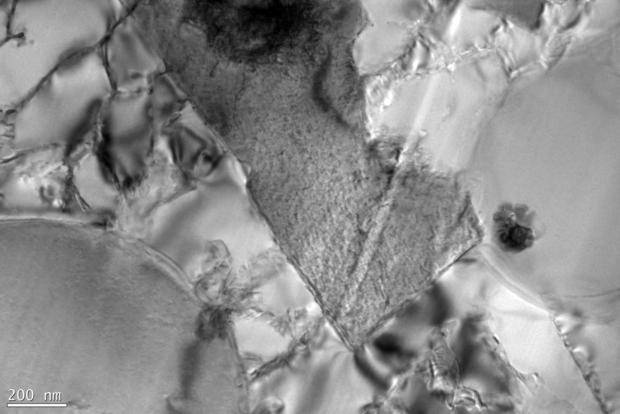 Bright-field TEM image of nickel-converter
General Enquiries (no bookings)
For general enquiries only. For booking requests visit our Access Link.