Centre for High Resolution Transmission Electron Microscopy
postgraduate opportunities
Study at Nelson Mandela University

Prospective MSc and PhD students interested in pursuing a degree in electron microscopy and materials physics are welcome to approach the Centre for HRTEM. For more information, please contact Ms Lindsay Westraadt.

New degree: MSc (Nanoscience) Coursework and Research
(www.nanoscience.ac.za)
(Bursaries available)
Bursary opportunities
Postgraduate students are encouraged to visit the University Research Capacity Development website for up-to-date information on University administered bursaries and scholarships. Also see the Postgraduate Funding Opportunities booklet.
External student support and training

The Centre for HRTEM routinely assists students from various disciplines and universities in obtaining results using our state-of-the-art instruments. For information on how to apply please contact the Centre Manager, Prof Mike Lee, or visit our Access page to apply directly.

Enquiries:
Ms Lindsay Westraadt


Project Coordinator


Centre for HRTEM

Tel: 041-504 4764

Email: lindsay.westraadt@mandela.ac.za

Prof Mike Lee

Manager

Centre for HRTEM

Tel: 041-504 2151

Email: michael.lee@mandela.ac.za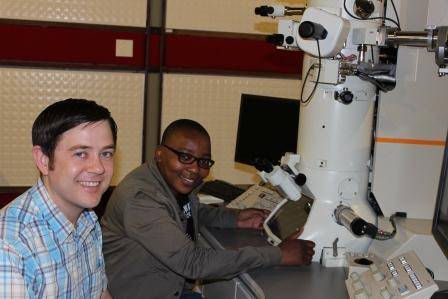 General Enquiries (no bookings)
For general enquiries only. For booking requests visit our Access Link.